I-10 Freeway Accelerates Reopening – Union Crews Surpass Expectations
By Dolores Quintana
Governor Gavin Newsom, accompanied by Vice President Kamala Harris, Senator Alex Padilla, Los Angeles Mayor Karen Bass, and a coalition of local, state, and federal officials, announced the accelerated reopening of the I-10 Freeway this morning, surpassing the anticipated timeline by several days, thanks to the relentless efforts of union crews working around the clock.
"The 10 will be safe to drive on weeks ahead of schedule because of urgent action and collaboration at all levels of government. When we work together, nothing can stop Los Angeles," said Mayor Karen Bass.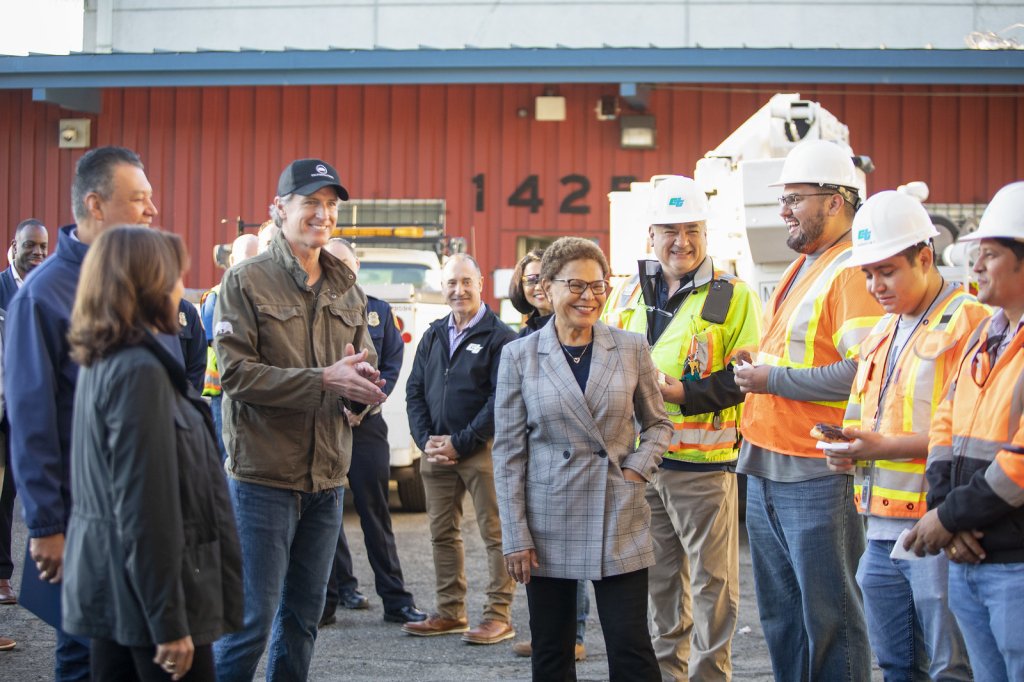 Governor Newsom stated, "What was projected to take months has been accomplished in a matter of days. Before Angelenos embark on their Monday morning commute, we are restoring access to the 10. The expeditious repair of this critical infrastructure, achieved through the unwavering commitment of Caltrans, union construction crews, and collaboration with our partners from the Mayor's office to the White House, exemplifies California's capacity to deliver."
Vice President Kamala Harris commended the extraordinary effort, stating, "The accomplishment here is remarkable. It reflects the determination and ambition of the workers on the ground, and their dedication as public servants and union members to complete this task and deliver for the people of Los Angeles. This mirrors the ongoing efforts across the country, where diligent individuals, including carpenters, laborers, and government workers, are revitalizing America's infrastructure. We extend our gratitude to these workers for their dedication to the nation."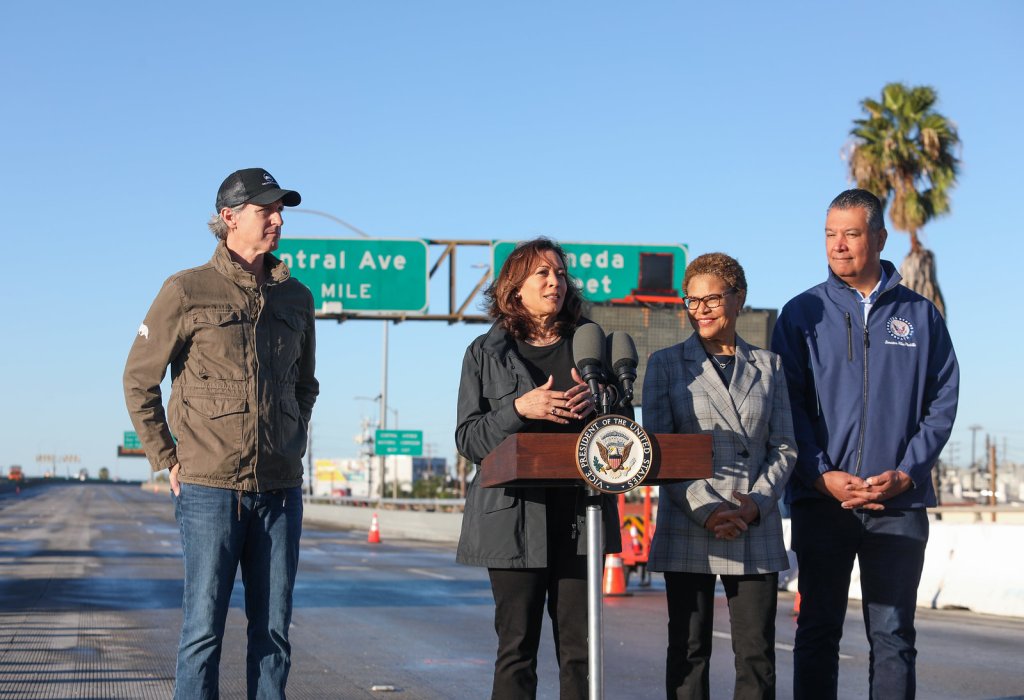 Mayor Karen Bass emphasized the safety of the I-10 weeks ahead of schedule, attributing it to swift action and collaboration at all levels of government. She remarked, "When we unite our efforts, Los Angeles is unstoppable. Our state and federal partners, true to their commitment, not only removed obstacles but also surpassed expectations. Today serves as evidence of our collective determination to achieve tangible outcomes for the people of this city."
This announcement, just eight days post-fire incident, significantly outpaces the initial project timeline. The accomplishment was facilitated by continuous on-site and off-site work by crews and engineers, favorable structural testing results, prompt debris removal, and seamless coordination among state, local, and federal government officials. The I-10 Freeway, a vital artery supporting the American and global economy, is now open for use.
While repairs continue in the ensuing months, the public can anticipate occasional temporary closures on weekends and overnight, accompanied by intermittent lane closures.