Discover the 157-Piece Kitchen Collection That's Creating a Stir Online
By Keemia Zhang and Dolores Quintana
Costco's ​​Ultimate Cookware Set offers 157 pieces of every red Le Creuset Cookware item imaginable for $4,499.99 and is, according to multiple sources, "breaking the internet." Literally, because up until a few hours ago, a 404 page would come up when you went to the Costco website. The cookware set is sold out at many Costco stores for now. Le Creuset is a favorite cookware of cooks, chefs, and foodies everywhere.
A viral Twitter post by Finance and tech newsletter CEO Gannon Breslin announcing the deal garnered 21.5 million views, with Costco's website 404ing on the purchase link. Breslin referred to the deal as "probably every kitchen item you will ever need." His tweet says that the collection "Includes Dutch ovens, dinnerware, French press, utensils, six assorted frying & saucepans, two stockpots, kettle, & more – 1 to 2 weeks to deliver – Costco also sells a Le Creuset 9 piece stainless steel set for $500, 9 piece nonstick set for $400, & a 21 piece stainless steel set for $1,400."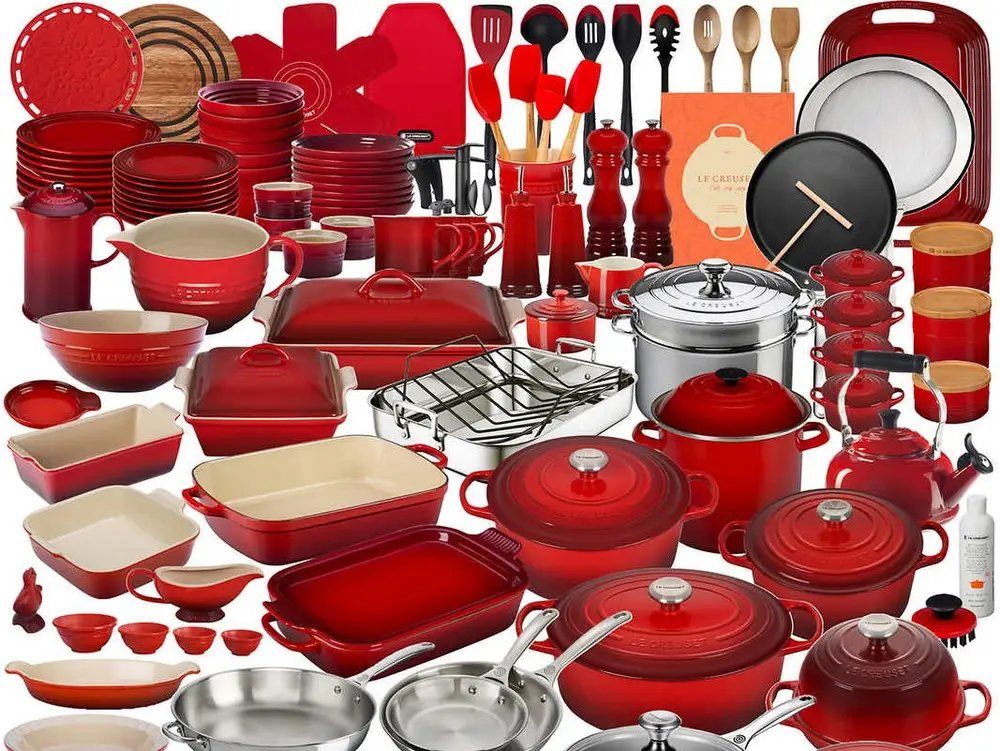 While the price may appear exorbitant, the deal amounts to $27.00 per piece, as calculated by a Reddit poster. The set is so big it has to be delivered by pallet, but Costco pledges that shipping is free.
Social media users remained divided on the issue, with one user labeling it a "ridiculous price" (to which the original poster insisted it was a "massive steal"), while a Reddit thread concluded that the actual worth of the deal was $8,005.95, more than double the purchase price.
Le Creuset, founded in 1925, is known for its colorful design, quality craft, and luxury prices – a Dutch oven part of the new Chiffon Pink collection retails for $260. Members and non-members of Costo can check their website for new discounts on high-end cookware.