FILM REVIEW
BOTTOMS
Rated R
91 Minutes
Released August 25th

Welcome to a new generation of breakout stars of American comedy who make the film Bottoms hilarious. This is an old-fashioned, unfiltered satire about situations intimately familiar to most of us. It's a very smartly written commentary on the classic unspoken social structure of the typical American high school. I will caution you that despite the high school setting, this is an adult movie, not appropriate for younger kids. It's an all-out satire in the style of "stand-up on steroids," a hilarious send-up of high school society with crazy situations and well-drawn characters we will all recognize, no matter who your friends were in school. I ran with a group of misfits who would have fit right in with the protagonists in Bottoms – we were irreverent, high energy, anti-fashion, unabashedly unconventional. There are students like that in every school.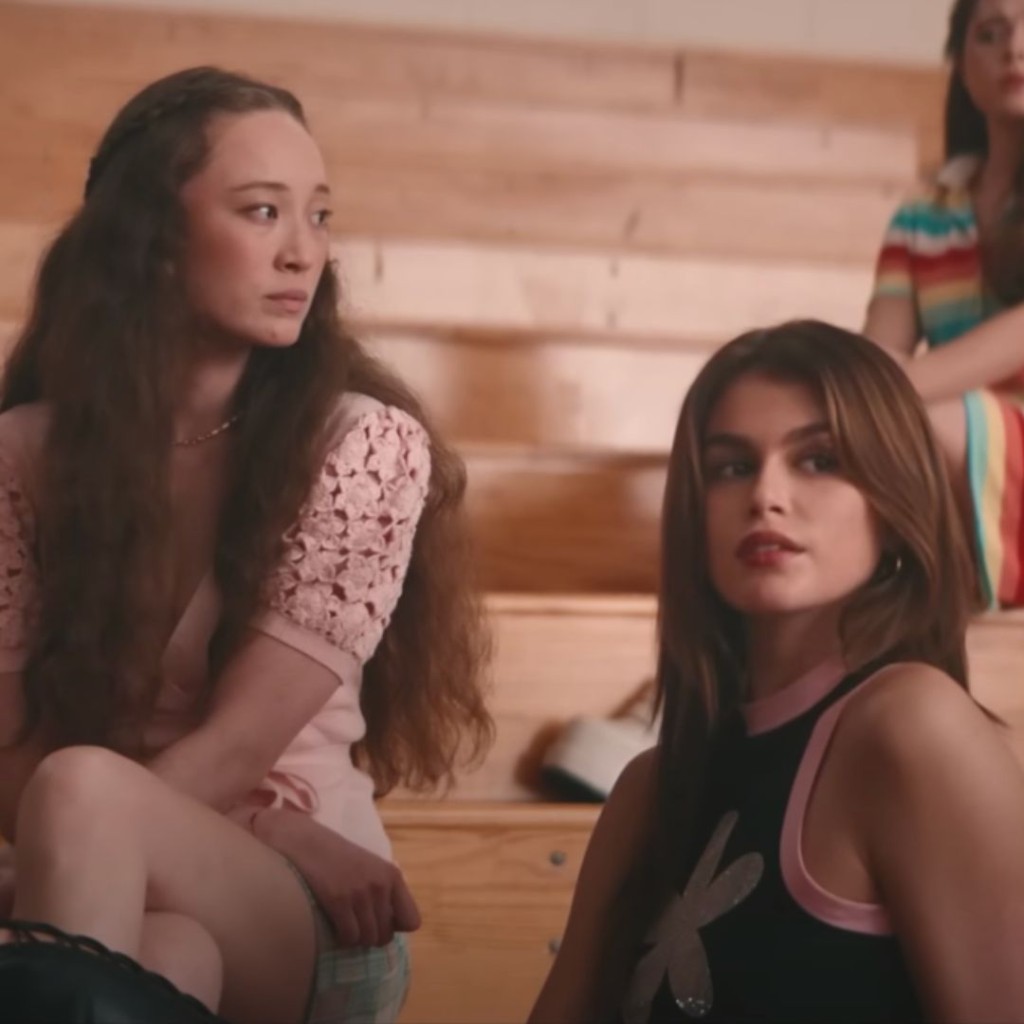 The movie is brilliantly written by director Emma Seligman and the lead, Rachel Sennott. The director and her two stars, Sennott and Ayo Edibri, really did go to school together at NYU Tisch. Seligman grew up wanting to be Roger Ebert and, as a teen, wrote film reviews for the Huffington Post. She made short films at NYU, and her thesis film went to the SXSW Film Festival. Her first feature, Shiva Baby, which featured her friend Sennott, premiered at the Toronto Film Festival 2020 and won an Independent Spirit Award. Sennott, who did open mic stand-up comedy in college, was named one of the best comedians of the alt scene in NYC in 2019, and in 2020, she and Edibri collaborated to create a Comedy Central series. You may recognize Edibri from her role as "Sydney" in the acclaimed TV series The Bear. Edibri grew up in Boston, a child of immigrants – her mom is from Barbados, and her dad from Nigeria. She did improv comedy as a teen and continued through college.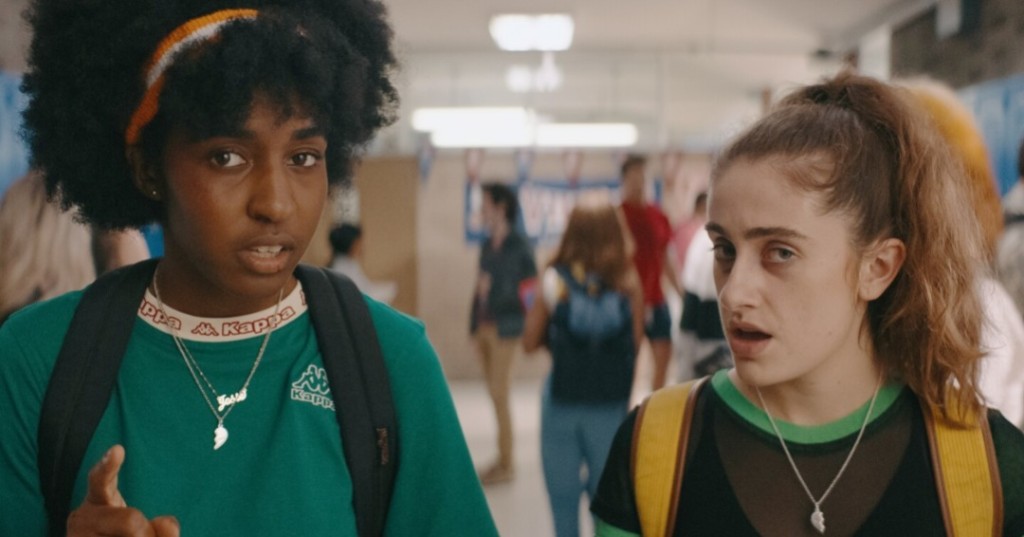 It's not simply the writing that makes this movie so good; it's the outstanding performances by the cast, all of whom prove to be finely-tuned comedians with sharp timing and genuine exuberance. I'm sure this is in part due to the directing skill of Seligman. The supporting actors did their part to lift this comedy to hilarious heights. Marshawn Lynch, legendary running back for the Buffalo Bills and Seattle Seahawks, has transitioned very successfully to the silver screen. He is on point as "Mr. G," and it has been reported that he improvised most of his lines, which is consistent with his reputation for handling football press conferences with sarcastic one-liners. British actor Nicholas Galitzine usually is cast as royalty, but in this movie, he's the clueless hot football star in a role that 50 years ago would have been written for the classic "dumb blonde." Don't miss Kaia Gerber as the ubiquitous, popular pretty girl. She offers a surprisingly nuanced character that is refreshing for this kind of role. She happens to be the daughter of Cindy Crawford and Rande Gerber. The whole team is a great fit, and they play off one another perfectly.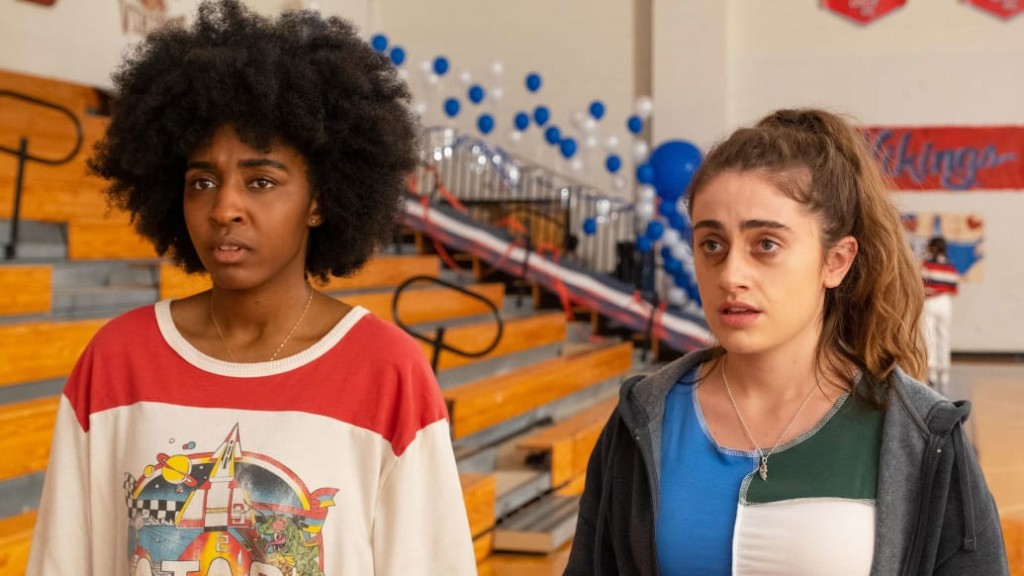 I recognized first-hand so many of the characters, and throughout the story were those situations like those that may have frustrated you when you were in school, so much that you daydreamed alternative heroic superpower outcomes for them. Those seemingly implausible outcomes come to pass in the world of this movie, just the way you dreamt them! I look forward to more fun cinema from Emma Seligman and her friends.
Kathryn Whitney Boole has spent most of her life in the entertainment industry, which has been the backdrop for remarkable adventures with extraordinary people. She is a Talent Manager with Studio Talent Group in Santa Monica. kboole@gmail.com