Purple Cone Takeover, Exclusive Ice Cream Order 'Home Scooped Girl' Delight Fans
By Dolores Quintana
In an exciting partnership, Jeni's Splendid Ice Creams and 3-time GRAMMY award-winning singer-songwriter Olivia Rodrigo are bringing a pop of purple to ice cream lovers across the nation. In celebration of Olivia's highly anticipated album, "GUTS," set to release on Friday, September 8th, Jeni's is giving its iconic Buttercrisp Waffle Cones a vibrant purple makeover for one weekend only.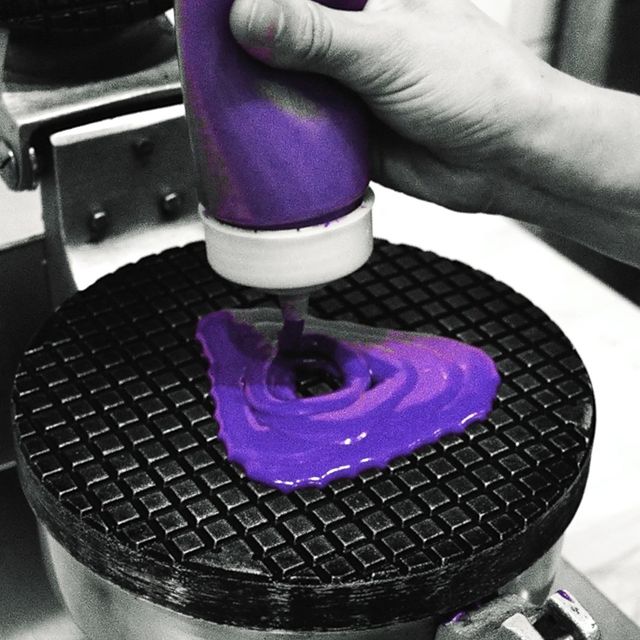 From Friday, September 8th, through Sunday, September 10th, patrons can experience the Olivia Rodrigo Cone Takeover at Jeni's Scoop shops nationwide while supplies last.
With Olivia Rodrigo's new album, "GUTS," making waves in the music industry, Jeni's is joining in the excitement. As devoted fans of the artist, they are thrilled to be a part of this momentous release. Following her groundbreaking debut album, "SOUR," released in 2021, "GUTS" promises to be a significant musical event.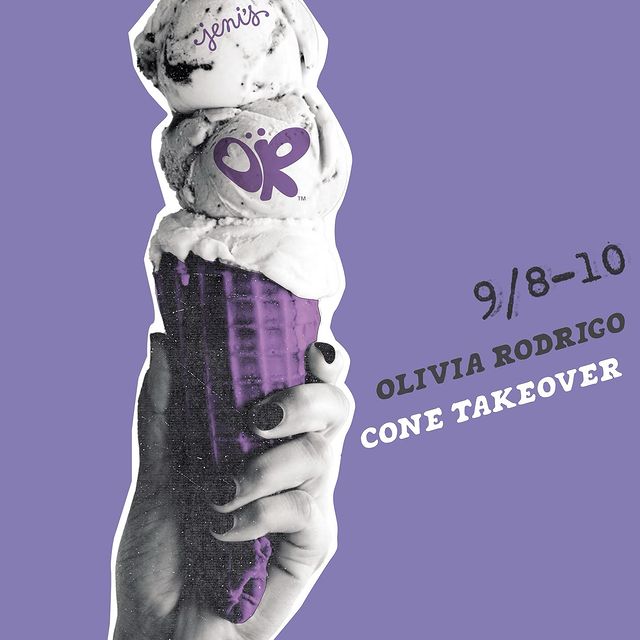 Two of the album's singles, "Vampire" and "Bad Idea, Right?," have become anthems at Jeni's HQ, providing the perfect soundtrack for the transition from summer to late summer.
Order Like Olivia: For those who find themselves in a delicious dilemma when choosing their ice cream, Jeni's has a solution straight from Olivia herself. Enter the "Home Scooped Girl," Olivia Rodrigo's recommended order: a scoop of Brambleberry Crisp and Wildberry Lavender ice cream served on the signature purple Buttercrisp Waffle cone.
Planning a listening party to celebrate "GUTS"? Jeni's offers the "Home Scooped Girl" as a convenient takeout option on the Jeni's app. This special package includes a pint of each recommended flavor along with five purple Buttercrisp Waffle cones, ensuring that you and your guests can savor the flavors in style.
Don't miss this exclusive collaboration between Jeni's Splendid Ice Creams and Olivia Rodrigo, making your ice cream experience as memorable as the music. Grab your purple cone and indulge in the sweet taste of "GUTS" at Jeni's Scoop shops this weekend in Beverly Hills, Larchmont, Playa Del Rey, and Venice on the Westside.