A Full Flavor Coffee Experience With Dessert Meant For Savoring
By Dolores Quintana
Blue Bottle Coffee, a well-known specialty coffee bar, proudly announces its first-ever Studio residency in the United States. This groundbreaking experience, meticulously curated under the visionary guidance of Blue Bottle Coffee's founder, James Freeman, in close collaboration with Benjamin Brewer, Global Head of Innovation, invites coffee connoisseurs to embark on an extraordinary eight-course tasting journey.
Running from September 27 to November 5, the Los Angeles Blue Bottle Studio residency showcases some of the rarest and most limited coffees globally, meticulously sourced from longstanding Blue Bottle producers. Among the highlighted coffees are a Gesha micro-lot from Panama's Finca Deborah, a Wush Wush from Colombia's Eco Farm La Cereza, Aljidan X1 from Yemen's Qima Coffee, and an extremely limited California Gesha from Frinj Coffee in Goleta.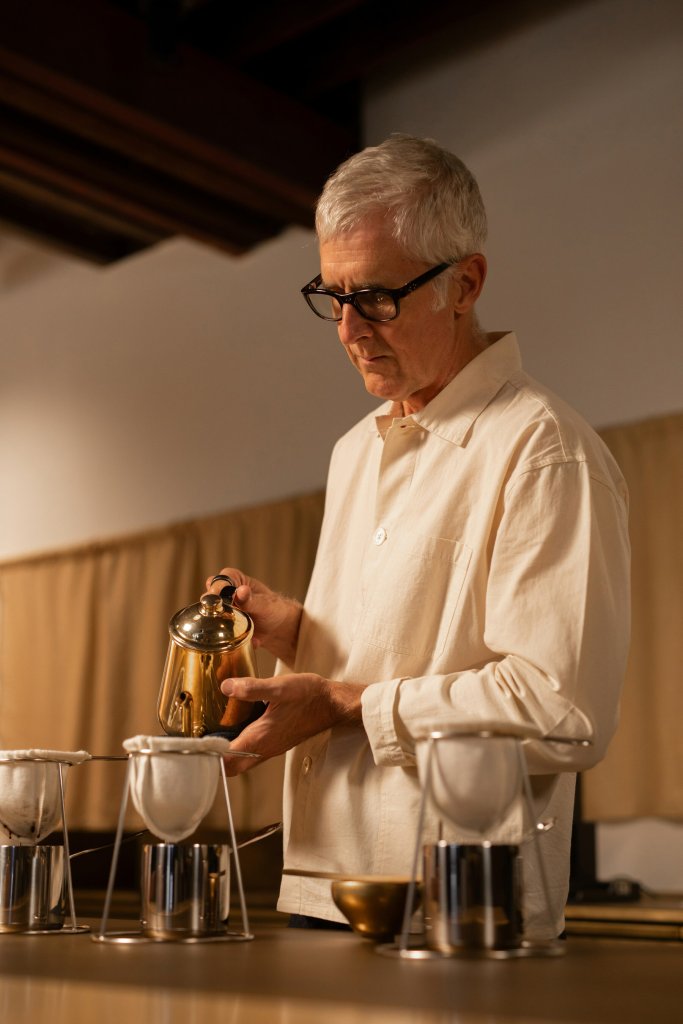 The Blue Bottle Studio experience redefines coffee tasting, setting it apart from any other in the specialty coffee market. This unique journey simplifies the tools and refines techniques to a level where guests can savor coffee leaves, flowers, cherries, and roasted coffee in a way that uncovers their pure and transcendent essence. However, perfection takes time.
The meticulously simple brewing methods, honed over four years of trials and previously launched in Kyoto last spring, are characterized by precision and exactitude. Despite this, the atmosphere remains relaxed and elegant. Notably, Los Angeles-based pastry chef Kiyoshi Tsukamoto has created two nut and gluten-free pastries designed to complement the coffee's flavors, enhancing the overall tasting experience.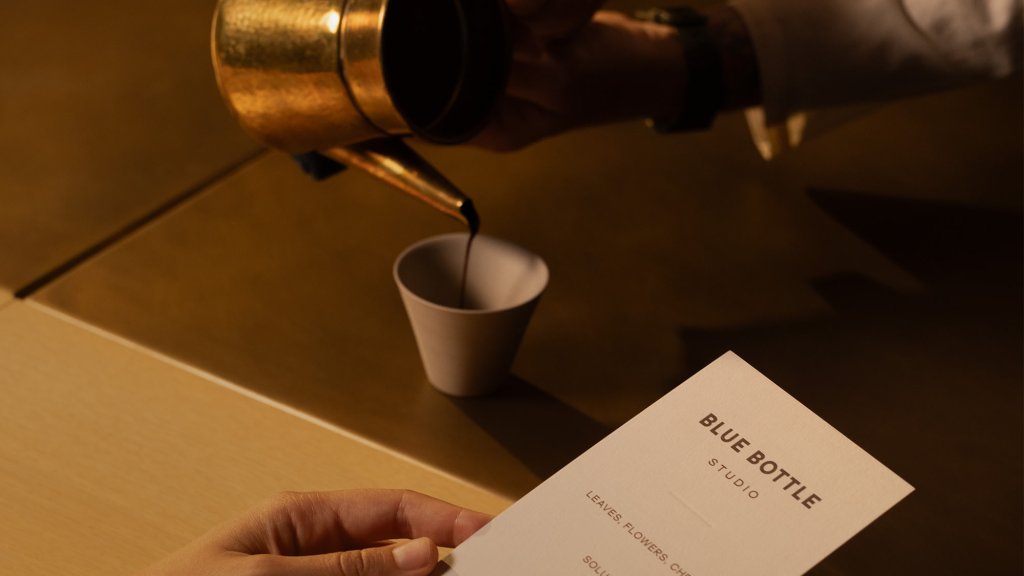 James Freeman, Blue Bottle's Founder, expressed, "Benjamin and I have been working on these concepts for about twelve years. After the successful launch of this menu in Kyoto last spring, we continued to refine and revise it until we had a tasting that underscores the simple, inherent beauty in these extraordinary coffees."
Similar to the Studio residencies offered earlier this year in Hong Kong and Kyoto, the Los Angeles Blue Bottle Studio aims to liberate guests from the confines of traditional café experiences, immersing them in a space that transcends the ordinary. This modest eight-seat venue, designed in collaboration with wrk-shp and Capsule Manufacturing, features a custom-made brass bar and vintage furniture, easily transportable for use in future locations. Adding to the visual allure are curtains dyed with various Blue Bottle coffee blends, an artistic touch by Lookout & Wonderland.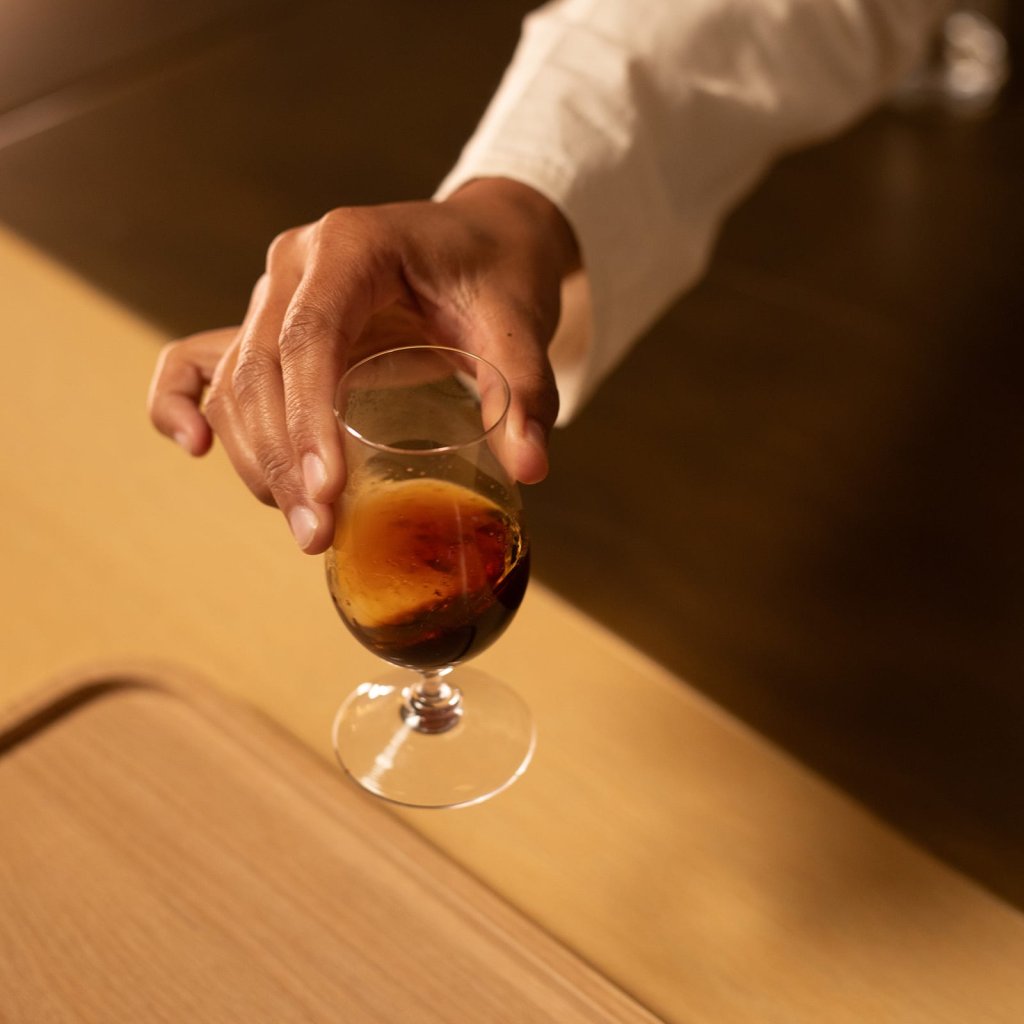 The auditory ambiance is equally significant, with a carefully selected vintage stereo by noted audio specialist Benjamin Brinkman. It plays records chosen by James, Benjamin, and other Studio baristas, complementing the coffee-brewing process. Every aspect of the Studio, from its design to coffee selection, brewing methods, and cups, has been thoughtfully curated to craft an environment where guests can fully savor the tasting experience.
The Studio's exclusive tasting menu, featuring both coffee and desserts, remains unavailable at any other Blue Bottle location. Furthermore, Studio guests have the opportunity to purchase select coffee beans and merchandise used in the service, including Japanese cups and plates, the Takahiro Haruka Shizuku kettle, and an exclusive coffee-dyed tote bag, allowing them to bring the Studio coffee experience home.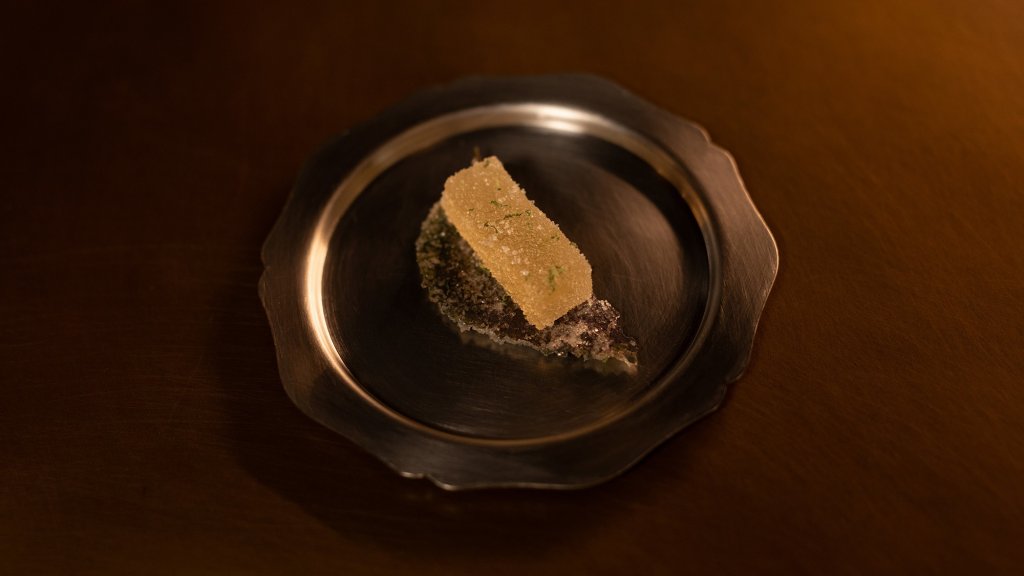 Jeff Cha, Chief Brand & Growth Officer at Blue Bottle Coffee, stated, "Everything we do at Blue Bottle is designed with intentionality, and the Studio experience is our way of expressing the best of what coffee can be. After the enthusiastic response from our fans in Japan and Hong Kong, we knew we had to bring the experience to the US, starting in Los Angeles."
Blue Bottle Studio operates Wednesday through Sunday, offering three seatings at 10:00 a.m., 12:00 p.m., and 2:30 p.m. The Studio experience, lasting approximately 90 minutes, requires advance reservations at a cost of $75 per person, which includes gratuity.
For comprehensive information on Blue Bottle Studio and to reserve your seat, please visit https://bluebottlecoffee.com/us/eng/blue-bottle-studio or https://www.exploretock.com/blue-bottle-coffee.