Sweet New Flavored Coffees, New Menu Items, and Dogs Can Take Part Too
By Dolores Quintana
Dunkin' is unwrapping festive delights with a new seasonal menu as the holiday season approaches. From beloved beverages to eye-catching donut boxes, Dunkin' is ready to spread cheer. The collaboration with BARK introduces Dunkin'-inspired dog toys, adding joy to furry friends. The holiday offerings are now available.
Sip to the Holidays: Seasonal Bestsellers Make a Festive Return
Dunkin's Cookie Butter Cold Brew is back, featuring a smooth Cold Brew with notes of brown sugar and buttery cookies, topped with Cookie Butter Cold Foam and crumbles. The all-new Spiced Cookie Coffee offers brown sugar and vanilla flavor notes paired with creamy oat milk, capturing the essence of freshly baked oatmeal cookies.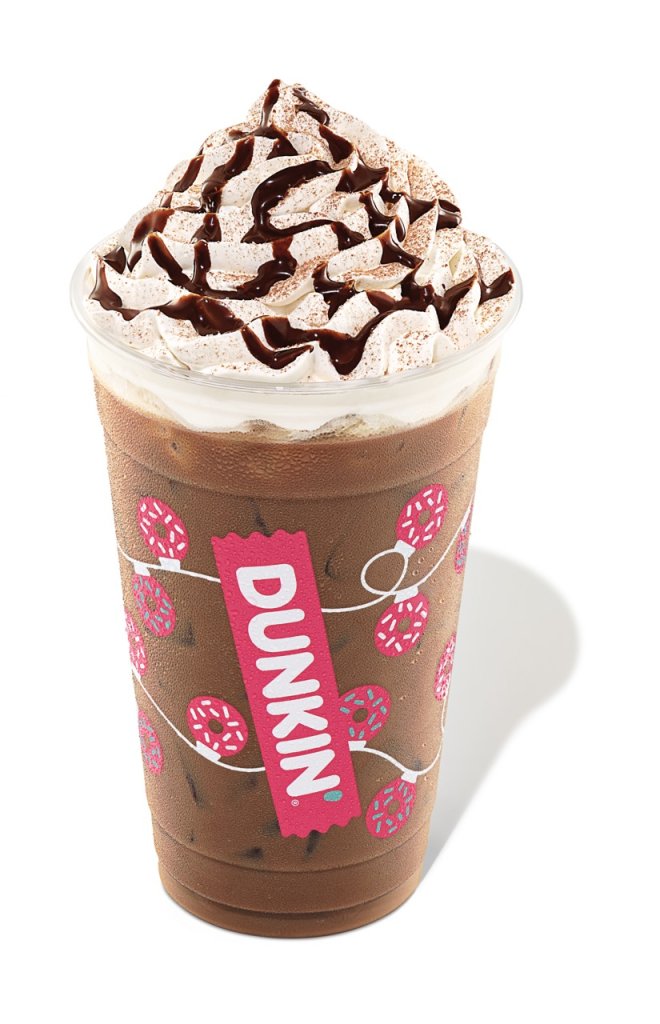 Holiday lattes return, including the Peppermint Mocha Signature Latte and the Toasted White Chocolate Signature Latte, both adorned with delightful toppings. The Triple Chocolate Muffin, generously packed with chocolate chunks and chips, adds an indulgent touch to the holiday menu.
Festive donut boxes showcase the spirit of giving, featuring a "gift wrap" design for half or full dozen boxes—ideal for sharing with loved ones. Dunkin' Rewards members enjoy a free classic donut every Wednesday with any drink purchase until December 31. Starting November 29, classic Chocolate, Vanilla, and Strawberry frosted donuts get a Holiday Sprinkle takeover, adding extra cheer.
Introducing the NEW Loaded Hash Browns—hash browns topped with warm cheddar queso, jalapeno hint, and crispy bacon—a perfect holiday breakfast treat.
BARK x Dunkin' Dog Toys return, featuring Dunkin' Sausage, Egg and Cheese Dog Toy, and Dunkin' Iced Coffee Combo Dog Toy, with proceeds benefiting the Dunkin' Joy in Childhood Foundation. The Give Joy to Kids fundraiser runs through November 30—guests who donate $1 receive a $1 Medium Hot Coffee coupon for their next visit.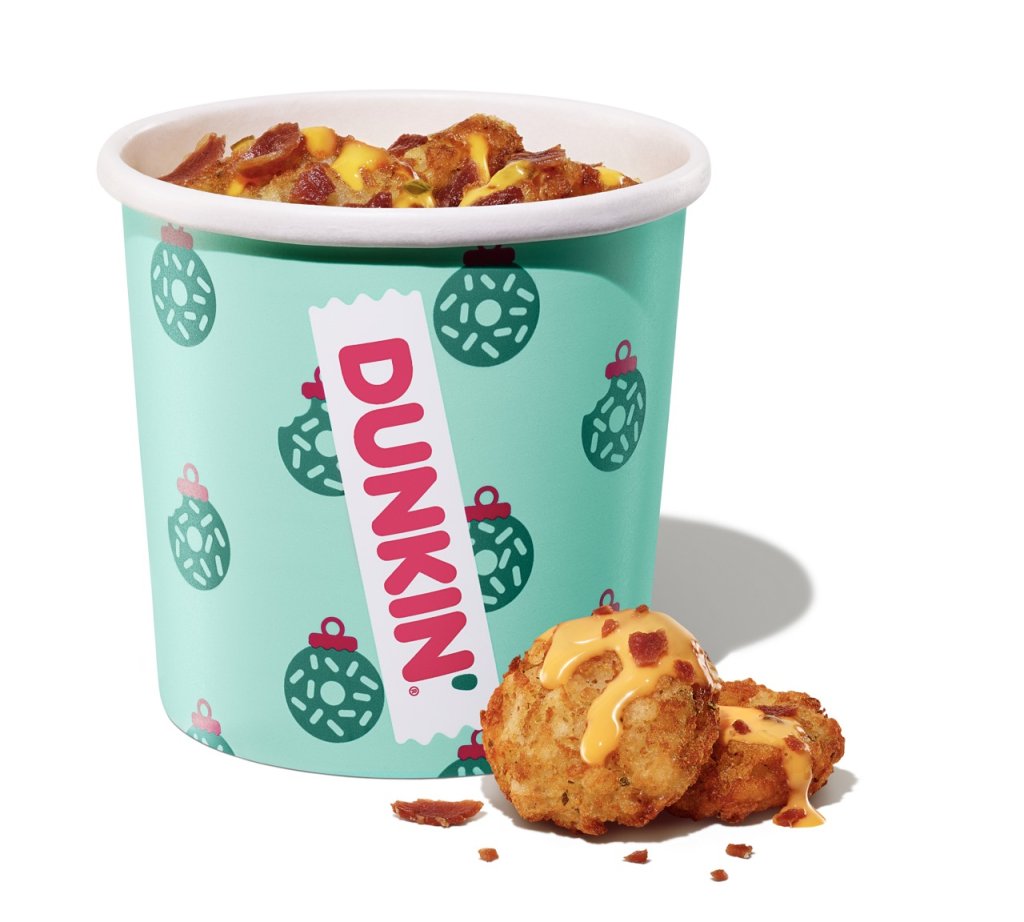 Dunkin' Rewards members enjoy exclusive early holiday rewards, including $1 Medium Hot Coffee, a Free Medium Cold Brew with a purchase, a Free Medium Hot or Iced Chai Latte with a purchase, and more. Boosted Dunkin' Rewards Members can unlock 3X points on Wednesdays by ordering ahead. Celebrate National Espresso Day from November 24 to November 26 with 4X points on all espresso beverages.
For more updates, visit DunkinDonuts.com or subscribe to the Dunkin' blog at news.dunkindonuts.com/blog.