CAL-Fire Asks For Help From the Public To Identify Subject
By Dolores Quintana
As the investigation of the fire that shut down the I-10 Freeway continues on Saturday, November 18, the California Department of Forestry and Fire Protection (CAL-Fire) issued a description of a potential subject of interest in the case.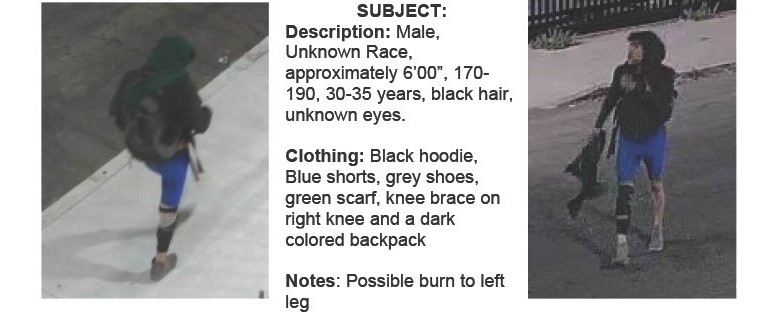 CAL-Fire announced this description via its social media channels: male, known race, approximately 6 feet tall, 170- 190, 30-35 years, black hair, unknown eye color. Clothing: Black hoodie, blue shorts, grey shoes, green scarf, knee brace on the right knee, and a dark-colored backpack. The description also notes that this subject possibly has burn scars on his left leg.
This description comes from a video sourced from the area. The video was taken at 12:25 a.m. on November 11. The subject was seen on video and then left the area and has not been located.
If you have any information on this person, please contact the Arson and Bomb Unit at: arsonbomb@fire.ca.gov or call the CAL FIRE Arson Hotline at 1-800-468-4408.